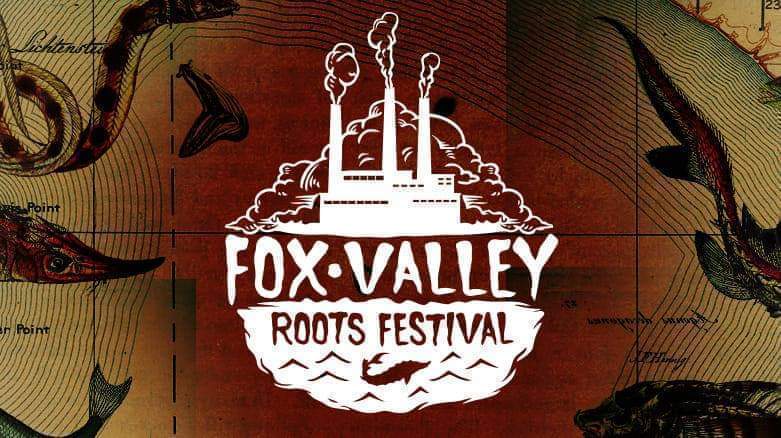 It's back! The dates are set for FVRF'19!
Get ready for some great bluegrass, hard blues, folk rock, Americana and much more! The mission is to support Wisconsin-wide music (while still bringing in some out-of-state talent) and a few staple venues in the area that allow us a spot to enjoy said music! Let's celebrate our roots!
Tickets are available for Friday and Saturday!
No cover charge the Tuesday pre-party, Thursday and Sunday after-party!
Only $40 for both Friday and Saturday! $20 for day passes! Get your tickets now before they sell out! Single day tickets may be available at the door for $25, but availability cannot be guaranteed.
Ticket url: https://foxvalleyrootsfestival.brownpapertickets.com
The Official Beer Sponsor of Fox Valley Roots Festival:
– Appleton Beer Factory
www.appletonbeerfactory.com
Also sponsored by:
– Working Man Co.
www.workingmanco.com
– Russell Sprouts Pineapple Studio
www.facebook.com/russellsproutspineapples/
– Steam Salon And Spa
www.facebook.com/Steamsalonandspa/
– Relik Vintage & Oddity
www.facebook.com/relikvintagenoddity/
www.etsy.com/shop/relikvintagenoddity
Dates, times and venues:
Official Pre-Party – Tuesday, November 12th (9:00PM until 2:00AM) – The Cold Shot (Appleton, WI)
Event link: https://www.facebook.com/events/2131534060488998/?ti=as
Evening Shindig – Thursday, November 14th (8:00PM until 2:00AM) – The Cold Shot (Appleton, WI)
Main day #1 – Friday, November 15th (11:00AM until 2:30AM) – Gibson Music Hall (Appleton, WI)
Main day #2 – Saturday, November 16th (11:00AM until 2:30AM) – Gibson Music Hall (Appleton, WI)
Official After-Party – Sunday, November 17th (12:00PM until ?) – Gibson Music Hall (Appleton, WI)
Tuesday artists:
Sons Of Kong
(Alt-rock from Green Bay, WI)
The Schizophonics
(Psychedelic fuzz-rock from San Diego, CA)
Thursday artists:
ThumbKnuckle
(Kazoo folk from Appleton, WI)
TBA
Friday and Saturday artists:
Left Lane Cruiser
(Dirty blues from Fort Wayne, IN)
Carrie Nation And The Speakeasy
(Brass 'n' grass from Wichita, KS)
Yes, Ma'am
(Country Blues from New Orleans, LA)
Tejon Street Corner Thieves
(Fast-paces thrashgrass and outlaw blues from Colorado Springs, CO)
The Maness Brothers
(Heavy blues from St. Louis, MO)
20 Watt Tombstone
(Doom blues from Wausau, WI)
S.S. Web
(Dark roots and landlocked sea shanties from Milwaukee, WI)
Jesse Ray And The Carolina Catfish
(Rockabilly rock 'n' roll from Grand Rapids, MI)
The Monsters Of Grass
(Bluegrass from Kaukauna, WI)
"Special guest"
(One man band folk blues from Italy)
Dig Deep
(Thrashgrass from Steven's Point, WI)
Austin Stirling
(Dark gypsy folk from Indiana)
Billy Bronsted & The Loot
(Americana bluegrass from Wausau, WI)
Kiel Grove
(Country from Denton, TX)
Pete Dio And The Old & Dirty
(Country bluegrass from Fort Wayne, IN)
Old Wolves
(Ghost blues-folk from Walworth County, WI)
Cody James (formally Blue Cody)
(Electric folk blues from Oshkosh, WI)
Ganiere (formally The Midwest Jellyfish)
(Ukulele folk from Appleton, WI)
Aaron Lee Kaplan
(Acoustic blues folk from Marshfield, WI)
The Trashy Bluez Project
(Blues rock from De Pere, WI)
Cameron Hadley
(Acoustic folk from Appleton, WI)
Sunday artists:
The MilBillies
(Hot bluegrass from Milwaukee, WI)
The Raglanders
(Alt-country from Green Bay, WI)
Duane Mark
(AmeriKINDA from Austin, TX)
Cherokee Astro
(Instrumental surf punk from Sheboygan, WI)
The Chad O'Kennedy
(Singer songwriter from Tomahawk, WI)
MORE TO COME!
Ticket url: https://foxvalleyrootsfestival.brownpapertickets.com
Check out the Fox Valley Shred Fest '20 event page: https://www.facebook.com/events/713951442375438/?ti=as