---

Cool Waters Band "Unplugged" & "Plugged in"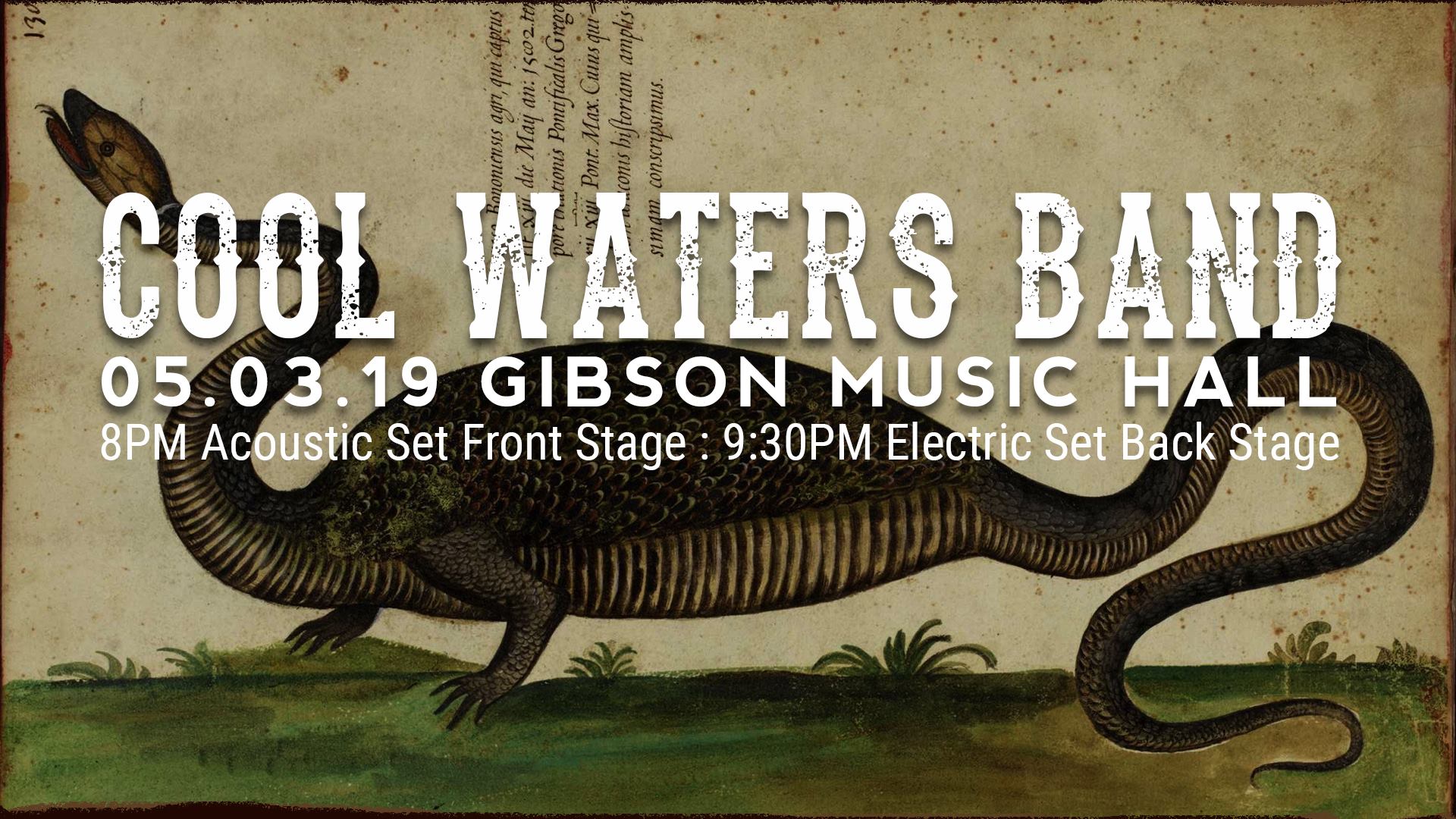 BEEP BEEP!!!! EARLY START ALERT!!!!!*FREE ADMISSION*!!! BEEP BEEP!!!
–This is the 1st time we have tried something like this. Our 1st set will be unplugged(acoustic) starting at 8 P.M. at the front bar stage. 2nd set will be an electric heater starting at 9:30 on the main stage.
–This is our 1st time at Gibson. If you have never been there, this venue is easily one of the best venues in the state. It has perfect sound. Classy yet rock 'n roll swag atmosphere. Cool bartenders. And best yet, we decided to have no cover charge at the door for the night.
–We really need your help with advertising for this one, so we have decided to give away 25 of our acoustic CD's to the 1st 25 people who come through the door that have "shared' this event with their friends. So just "share" this event and come early. We will be sure to have the grooviest mix playing beforehand over the house speakers.  Doors open at 5pm.
CAN'T WAIT TO SEE ALL OF YOU!
---